WordPress vs Squarespace vs Weebly vs Wix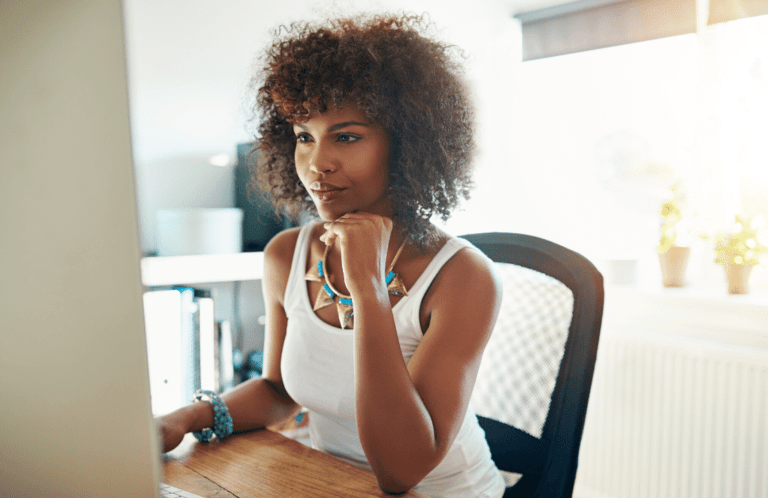 One of the top questions I get asked is "what website builder should I use for my business?" Because there are so many options out there now, it can be difficult to decide.
Some people are die hard WordPress fans.
Others are obsessed with Squarespace.
Many use systems like Weebly or Wix to get their website started.
I believe there is a time and place for all of them, it just depends on what type of website you are running. In today's post, we'll dive into the details of WordPress vs Squarespace vs Weebly vs Wix, explaining the differences so you can decide what's best for you and your business.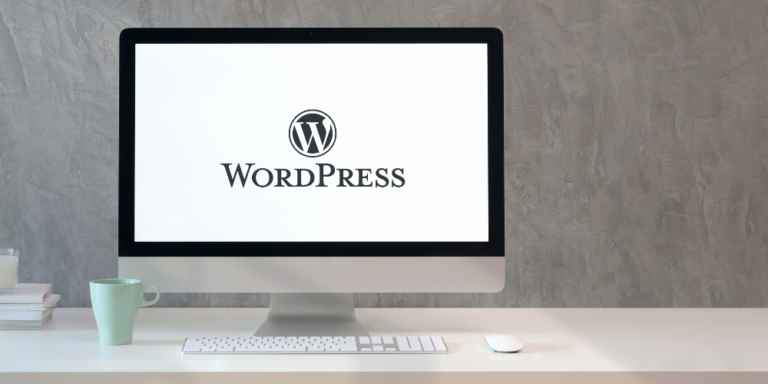 Definition
WordPress is a free and open source content management system that is completely customizable and can be used for almost any type of business.
There are two types of WordPress options: WordPress.org and WordPress.com. WordPress.org requires you to have a web host that meets the minimum requirements. WordPress.com is a free service you can use but your website URL will look something like this: http://careerandhustle.wordpress.com. I would suggest using WordPress.org if possible.
One of the best things about WordPress is it can be flexible for every type of business owner, even if you're just starting out.
There are entry level themes that are free and can get you started, but as your business grows, you are able to easily make changes to your WordPress website that enables you to grow with your business.
As you go along, you can update your design and functionality by investing in a pre-made WordPress theme or taking it a step further and invest in a web designer and developer to make a unique website just for your business.
Ideal for
WordPress is ideal for those that need or want a lot of flexibility with the design and functionality of their website.
It is also ideal for people who want endless options. If you are a beginner, you can start with a free theme and move to a paid template or custom theme as your business grows.
Entrepreneurs who want the ability to scale their business and website without having to change to a different platform typically select WordPress as their website builder.
Also, if you run a business where multiple people will need different levels of access to your website, WordPress is the ideal choice.
Pricing
The amount of money you will spend using a WordPress site varies greatly. It will depend on what host you choose and how busy your website traffic is, what theme you choose (free or paid themes are available), or if you do a custom designed website.
An estimate of what you could be spending to maintain a WordPress website is roughly $200-$1,000+ a year. This cost would not include a custom WordPress theme or hiring someone to help you troubleshoot problems that may arise.
Pros
WordPress is very flexible in regards to design and development. The options are endless!
Provides an easy way for your business to be scalable while using the same platform. You can always start with a free theme and move your way up to a customer theme without fear of losing your content.
There is a huge knowledgeable support community available to help answer questions you may have. There are forums on pretty much each and every theme that you can research as well.
WordPress is also built to allow for extensive SEO that will help you rank higher in the search engines.
Full control of your website and can transfer to a different host provide at any time.
Cons
The learning curve for WordPress can be intimidating to people who do not choose the right theme for their business.
Since it is an open source platform, this means anyone can create their own tools (themes or plugins) to share or sell. Just because anyone can doesn't mean anyone should. Poorly written code for themes and plugins can be harmful to your website and business, so beware.
Related post: How To Make Sure Your Website Is Safe and Secure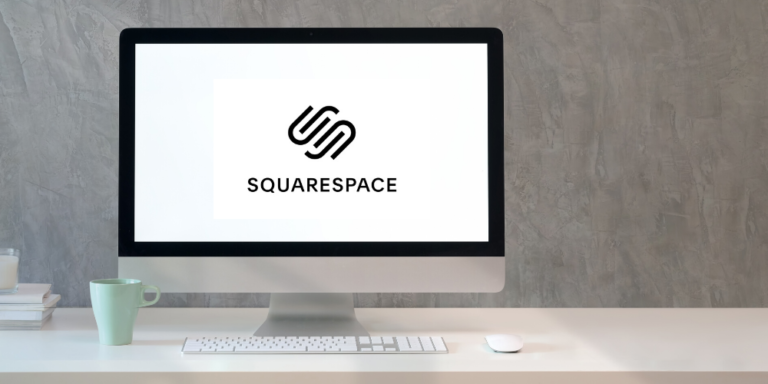 Definition
Squarespace is an all-in-one solution for creating a website.
Unlike WordPress, You can purchase your domain and hosting directly through SquareSpace, so you don't have to decide on a host.
Ideal for
Squarespace is ideal for people who want a beautiful design but don't want the hassle of having to do it yourself or hiring a designer and developer.
Pricing
Prices range from $12-$26 per month for personal or business websites. If you run an online store, it could cost from $26-$46 per month.
Pros
They have 24/7 customer service.

All tools and functions are monitored to ensure they work properly.

Drag and drop builder for easy content creation and display.
Cons
Less flexible than WordPress in regards to website functionality and design.

If you're type of business doesn't have a large focus on imagery, you may have a harder time creating a great looking website since Squarespace's designs rely on having attractive images.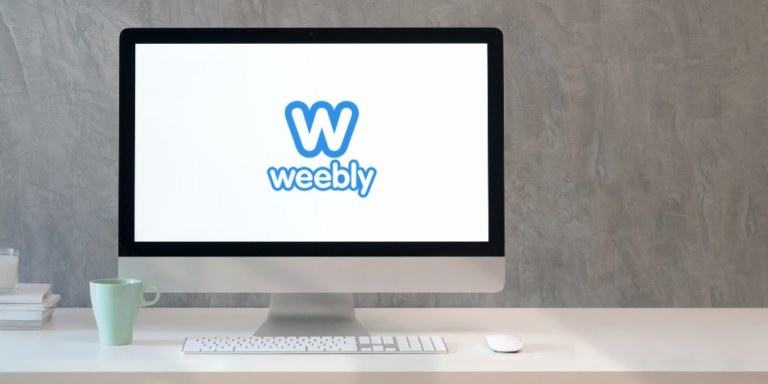 Definition
Weebly is a super easy to use platform to create a high-quality website, blog or online store. It has drag and drop features making it super easy for you to build a beautiful website fast.
Weebly was initially built for users to build simple websites, like a portfolio, to share. Now Weebly has grown into having a lot more options for various types of businesses.
Ideal for
Weebly is very streamlined and simple for users, making it ideal for beginners. While being easy for those just get started, it does also give you the ability to edit the CSS / HTML codes if you do want to make more specific updates, which is convenient.
Pricing
Pricing can be as low as free (though you won't be able to have your own URL domain) and up to $49 per month.
Pros
Drag and drop builder for easy content creation and display.

Easily edit your website on the go through the Weebly app.
Cons
Weebly

is more restrictive on where you can place your content on your site.

Weebly

has fewer templates and designs tend to be more basic and bland.

Although you are able to implement SEO on a Weebly website, it is very limited on how much you can optimize your pages for Google.

Weebly

has limited features and designs for businesses that run an online store.
 Related post: 5 Reasons To Use WordPress To Build Your Website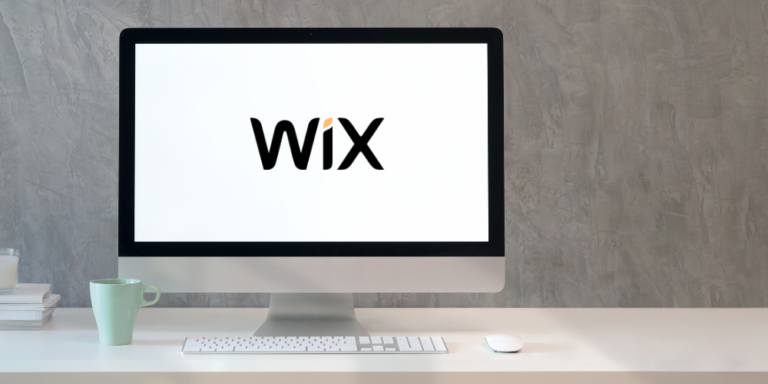 Definition
Wix is the most comparable to Weebly in terms of functionality, but Wix does tend to have more options for stunningly beautiful templates.
Their templates are already built out for you so all you have to do is plug in your own images and text and you are good to go!
Ideal for
Wix is best for people who have a hobby business vs a full-time business. If you are a serious business owner that is looking for a long term, reliable website builder Wix is not your best option.
Pricing
Pricing for Wix can range from free up to $25 per month. Their plans differ by offering different amounts of storage, bandwidth, removing of ads, and more.
Pros
The most innovative drag and drop website builder.

A robust collection of professional design templates.
Cons
There are a lot of designs to choose from and it can become overwhelming to choose.

Once you select a design you can't change templates after without starting completely from scratch.

You have to use a paid premium plan to use features such as owning your own domain, installing Google Analytics, removing

Wix

ads from your website.

Wix

does not easily integrate with popular marketing tools such as LeadPages, MailChimp, and Infusionsoft.
So now you have it, my comparison of WordPress vs Squarespace vs Weebly vs Wix – the top website platforms that I'm asked about.  As you can see, there are a lot of things you have to consider before deciding on the perfect website builder for your business.
I personally use WordPress for my website because I like the unlimited functionality, freedom of building any type of website I want, and their robust features.
I do always recommend WordPress to clients and customers but I encourage you to select the best option for you and your business!
Have any questions about any of these programs? Let me know in the comments, I'd be happy to answer!
Free Daily Intentions Planning Sheet