Welcome to
Savvy Digital Girl
This is an online community for women who want to leverage the power of technology and systems to start or grow their business online.  We are dreamers who are passionate about thinking big and putting plans into action to reach those big goals.
Here you'll find articles, training, and opportunities for individual support.  If this sounds like what you're looking for, glad you're here.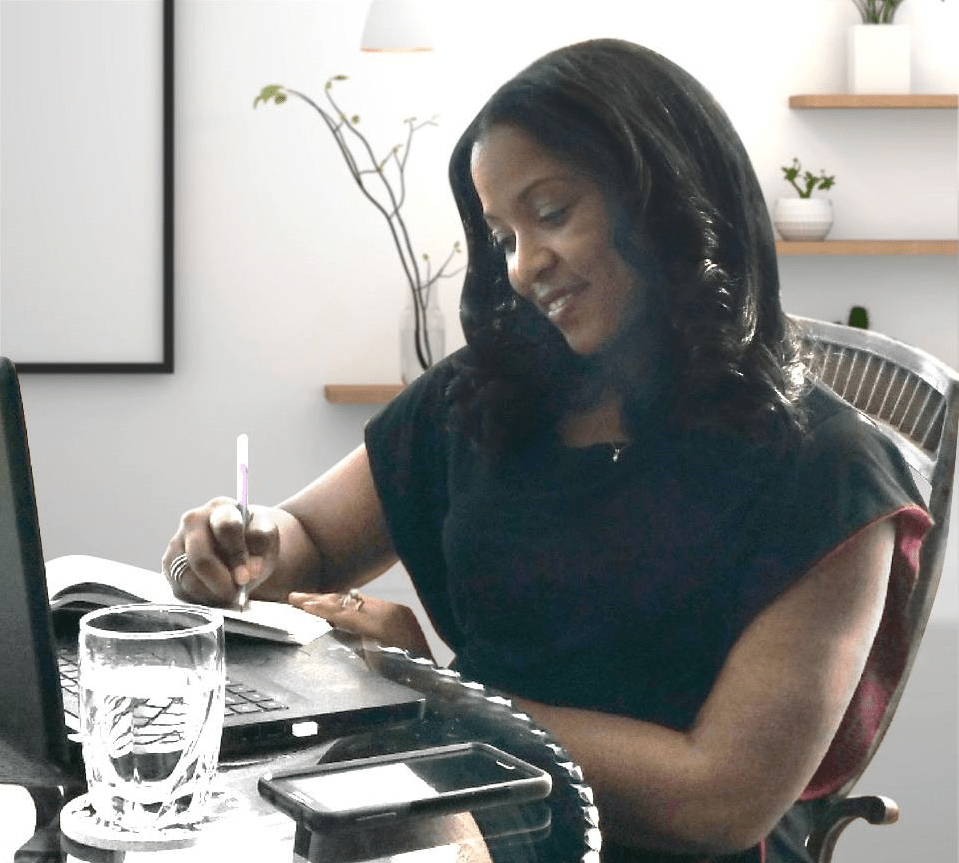 What You'll Find Around Here
The goal of Savvy Digital Girl is to take you from confused and frazzled to clear and organized about the tech and systems strategy for your business. We are passionate about providing inspiration and practical tips on simplified tech, systems, and productivity to help you manage the back-end of your business with ease.
Contrary to popular belief, technology and systems don't have to be hard or scary.
But if you don't want to implement it for yourself, that's where our one-on-one support comes in. Whether you want to learn for yourself or have it done for you, we've got you covered.
Don't over complicate it
Be a lifetime learner
Don't try to do all the things
Community is key
The right mindset is will move you further quicker
Helping others also helps you
Ask good questions
Make a decision and take action
Daydream often
Be your own cheerleader
Trust your intuition
Know your definition of success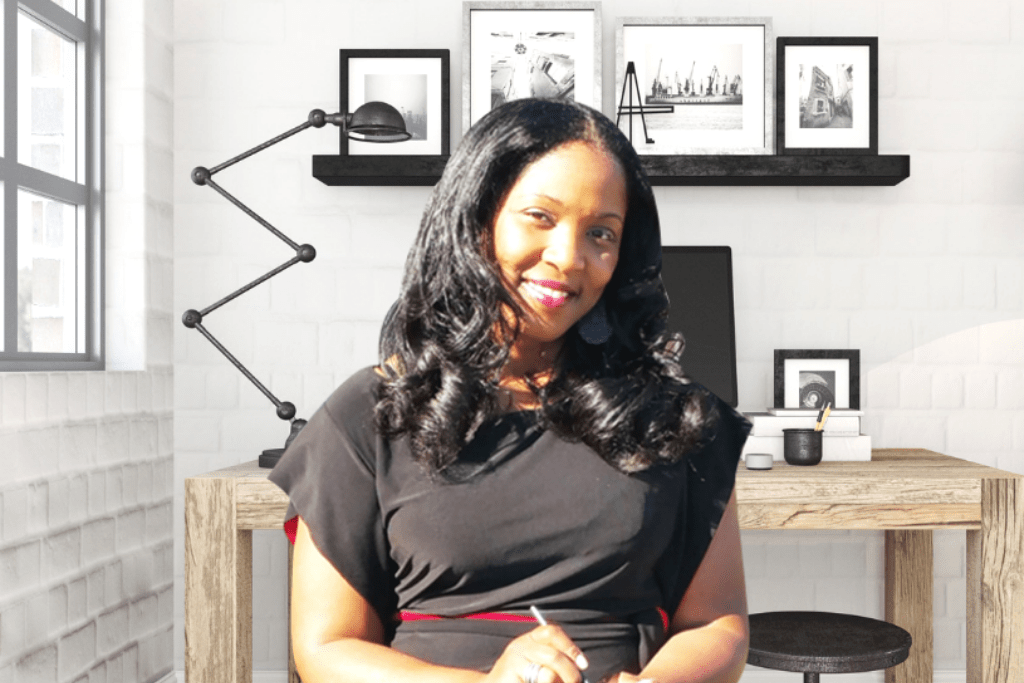 I'm Treva Marshall – a women in tech advocate, technology & systems expert, and creator of Savvy Digital Girl.  With over 15+ years of experience working in technology, my goal is to help you simplify the tech & systems that have you feeling overwhelmed so you can enjoy more freedom and have more fun in your online business.
I also have a passion for goal setting, planning, and productivity so you'll see lots of resources to help you learn to plan (and implement) your goals so you have a business you love, while still having time to focus on other things you enjoy!
Places you may have seen me: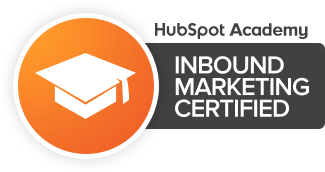 THE FIVE FOUNDATIONAL AUTOMATIONS you need to reclaim your time and provide an A+ client experience that gets repeat clients & referrals on autopilot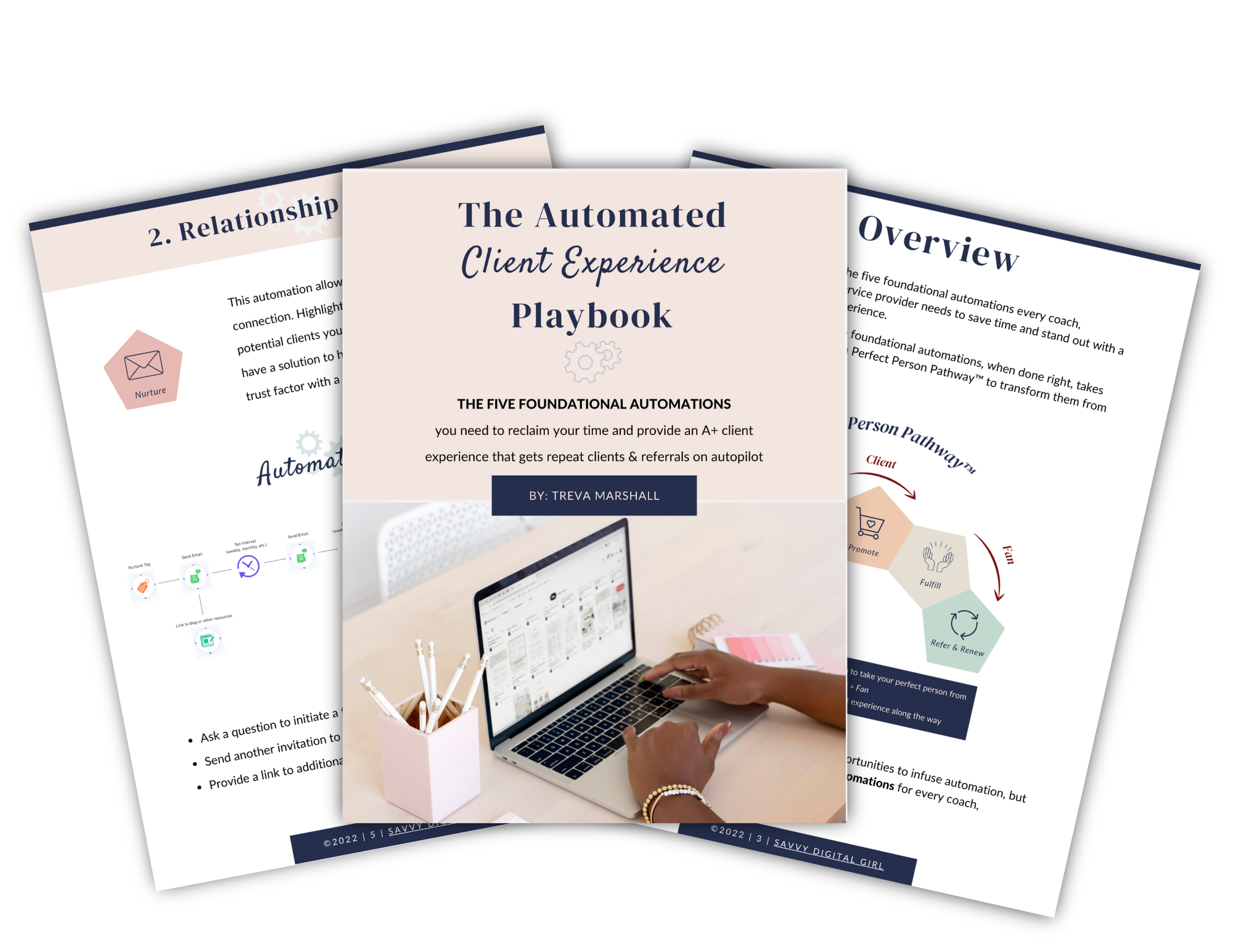 THE FIVE FOUNDATIONAL AUTOMATIONS you need to reclaim your time and provide an A+ client experience that gets repeat clients & referrals on autopilot